Get life ready with Vida Ready!
Providing high quality raw ingredients and specially formulated Collagen Sip® to promote optimal health and wellness.
---
Here, at Vida Ready, we believe in the phrase "you are what you eat." We also know how difficult it is to consume all the daily essentials through our diets. Vida Ready provides nutritional raw ingredients that can be supplemented into your daily lifestyle-- Nutrients that help awaken the most healthy versions of ourselves; replenish and revitalize our bodies as we age, and help us recover once we push ourselves to the limit.
Essential nutrients are not just vitamins or supplements we can take to see certain results, they are what allows us to repair and reprogram our own internal maintenance systems so we can sustain wellness.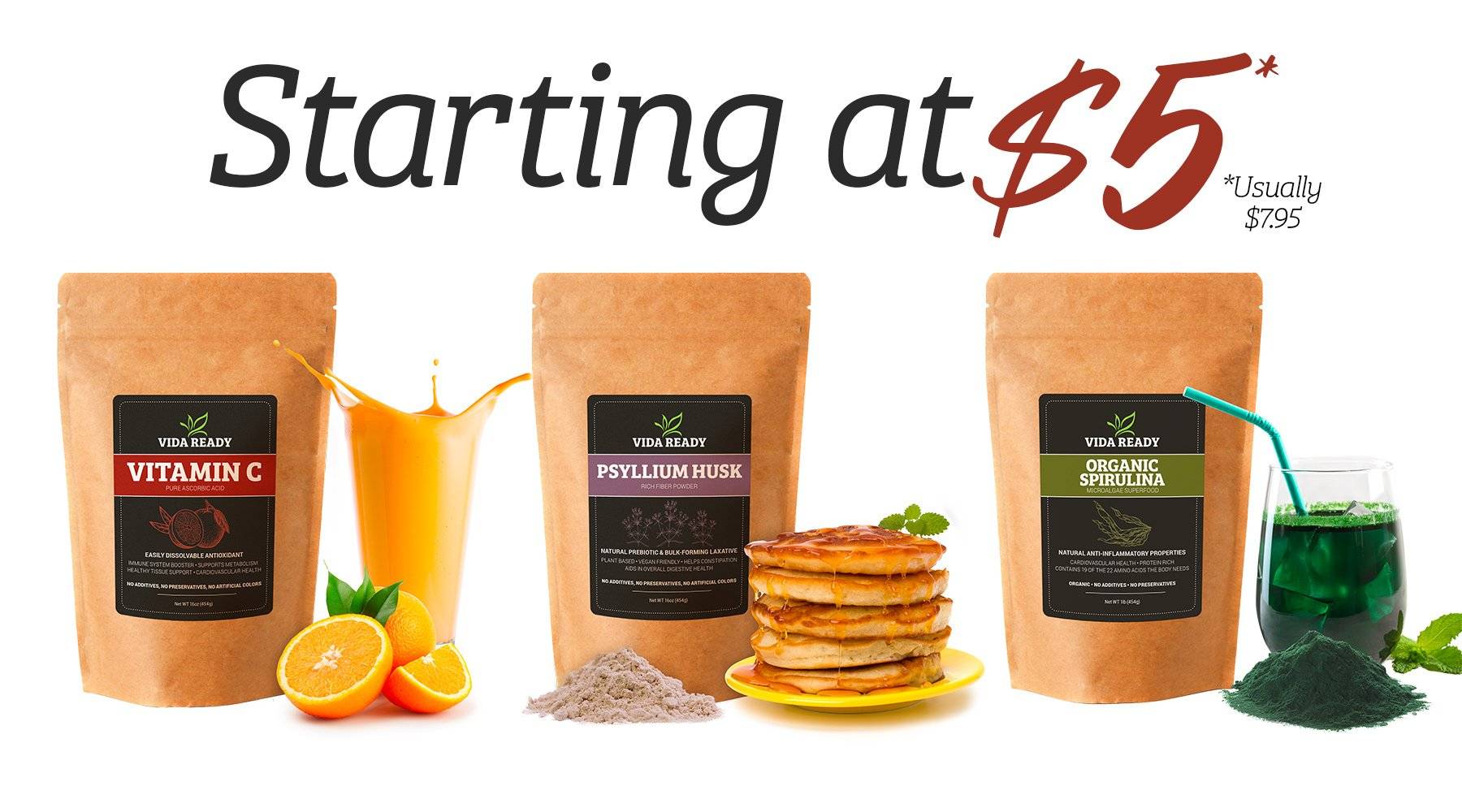 ---
We believe that promoting inner beauty and strength are the first essential steps to building the lifestyle we envision for ourselves. We believe external beauty is first manifested internally, beginning with the essential organic nutrients we eat and drink every day...Thus the birth of Collagen Sip®--- Specially formulated to mimic your favorite cocktail and juice flavors so that it can easily replace those high fructose drinks and be incorporated into your lifestyle.  
With zero sugar, naturally sweetened with monk fruit, using all natural flavorings and infused with 5g of bovine collagen in each serving to help slow down the aging process and promote healthier hair, skin, nails, bones and joints, Collagen Sip® is the ultimate drink mix.