Keto Friendly Frozen Margarita Recipe
HOW TO MAKE A FROZEN MARGARITA WITH COLLAGEN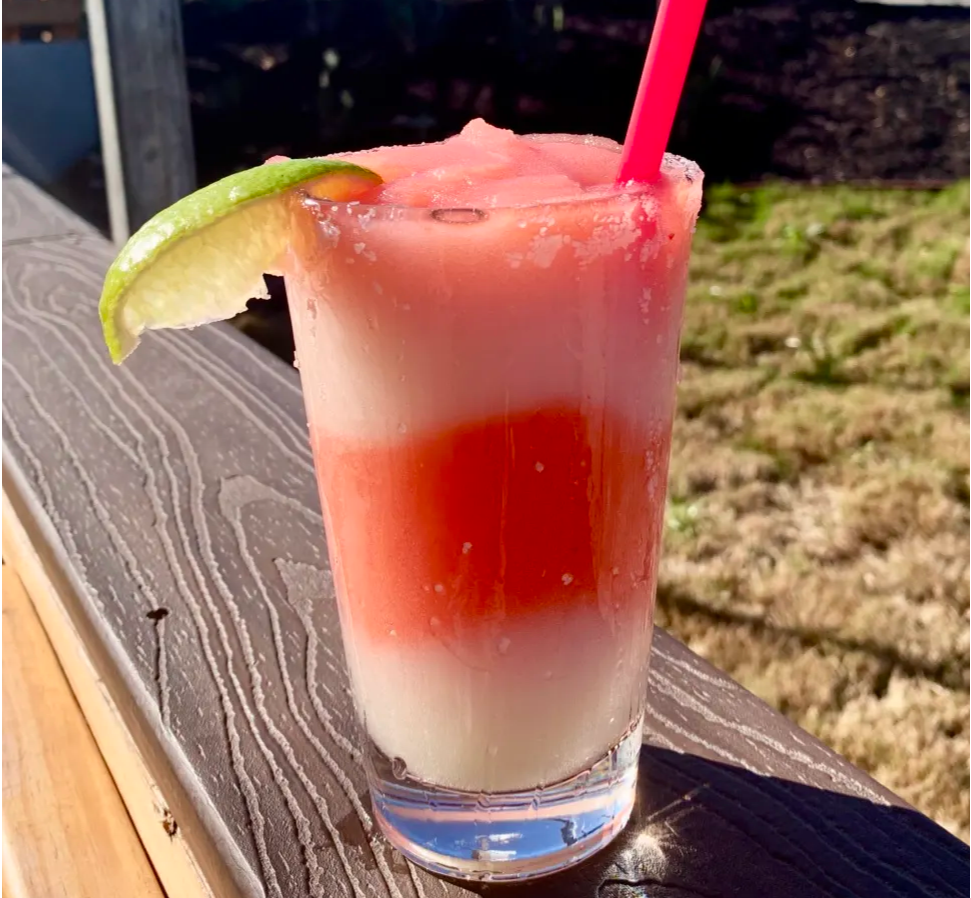 This recipe will make you want to sit in your back yard and sip your home-made margaritas all day while you listen to Jimmy Buffet. Just a warning – this does contain alcohol
Ingredients:
1 Unflavored Just Bloom Collagen
1 Just Bloom Strawberry Daiquiri Collagen Sip
Triple Sec
Frozen strawberries
Lemon margarita mix (Jose Curervo)
Tequila
Sugar/ salt for rim
Limes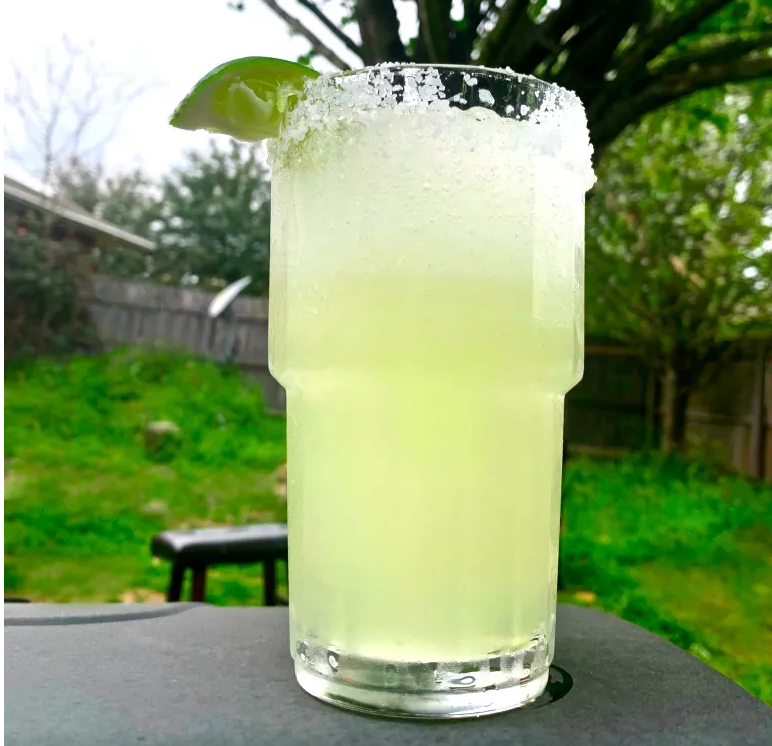 Frozen Lime Margarita
Place 1 cup tequila, 1 cup lime juice, 1/2 cup triple sec, 2 tablespoons agave (or stevia), 6 cups ice, and 1 pouch unflavored collagen in a large blender.
Blend until slushy and pour into four glasses.
Place in freezer for temporary storage.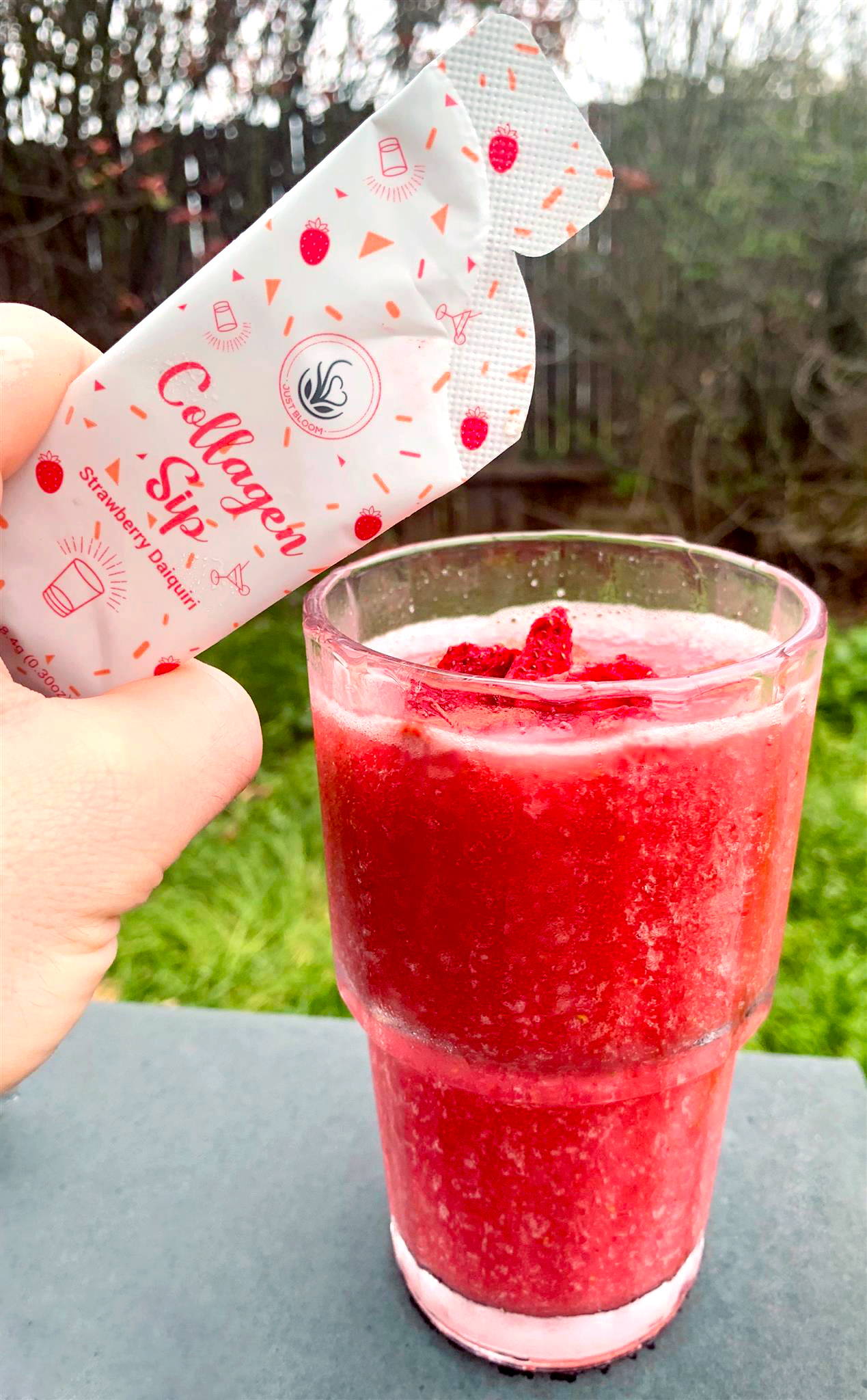 Frozen Strawberry Margarita
Add 1 shot tequila, 1/2 cup frozen strawberries, 1/2 cup ice, 3-6 drops liquid Stevia extract, 1 pouch of Just Bloom Strawberry Daiquiri into blender.
Blend until slushy
Prepare the Margarita Salt
Crush kosher salt and lime zest together with a rolling pin (or use the bottom of a hard glass).
Conditioning the rim of the Glass
Spread the salt on a plate in an even layer.
Take a lime wedge and cut a notch. Slide the lime around the rim of the glass to help the salt stick.
Hold the glass upside down. Tilt the glass at an angle, place the outside lip in the salt, and role in a circle so that its only on the outside of the glass.
Shake off any loose salt into the sink.
Strawberry Lime Swirl
Pour 1 cup of frozen lime margarita and then 1 cup of frozen strawberry margarita, alternating until the glass is full…. YUM!!
DON'T FORGET THE LIME!!
This is an easy drink recipe perfect for any warm day under the sun. Give this recipe a try and don't forget to tag us on social media with your concoction!
---