Recipe Round-up: Healthy BBQ Dishes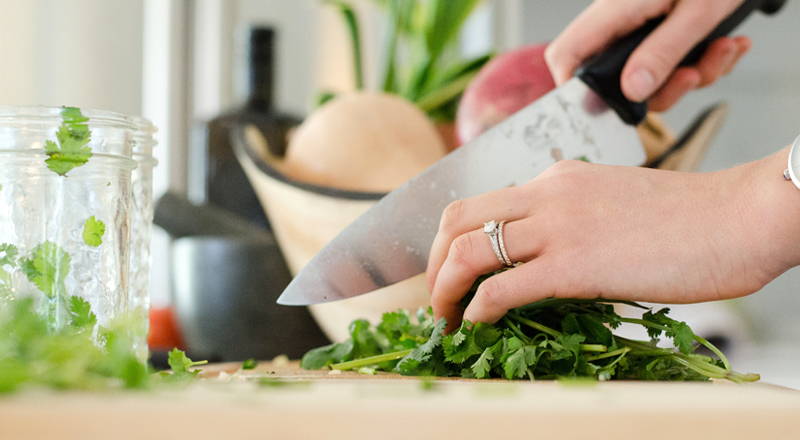 We are so glad the summer is rapidly approaching. What that means is pool and beach days, picnics, bbqs, and loads of food! Being surrounded by tons of food doesn't mean you have to make poor decisions. Making good decisions also doesn't mean that your taste buds are going to pack up and leave town because they won't be of use anymore. In fact, we find when you're more selective about what goes down the hatch you tend to get a little more creative in how we approach this whole eating thing. The team has got you covered, though. We've rounded up a handful of great recipes from Pinterest that you can use to host your own get-together or to take to one.
Honey Garlic Chicken Skewers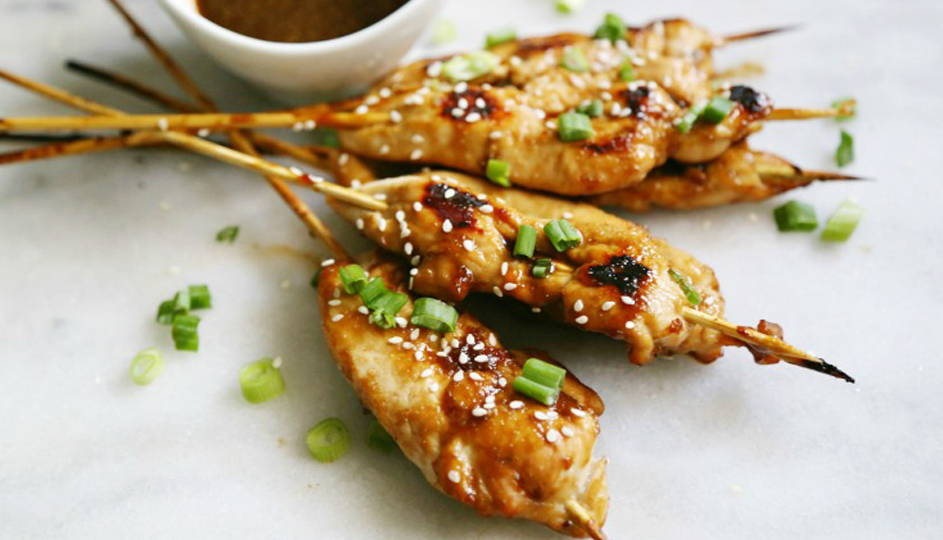 We stumbled across these beauts on Pinterest. They are absolutely to-die-for! Chicken skewers are a crowd-pleaser. What we like most about this little appetizer is how light it is. Just FYI, chicken is also a great source of protein! The need for a plate is eliminated since it's on a skewer stick. Little finger foods are great because you can converse with others and not make a mess. The prep time is 15 minutes, while cook time is 14; for a total of just under 30 minutes. Another great point about chicken skewers is they're kid-friendly. Kids will eat just about anything on a stick. But fortunately this is much healthier than a corn dog! Take a look at Sober Julie's recipe here.
Greek Chickpea Salad Sandwich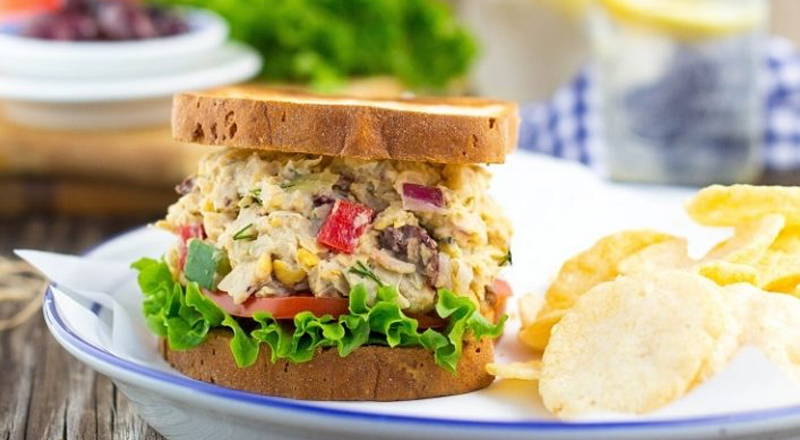 If you're into bread then this next dish is a great option. Our Marketing Supervisor absolutely loves Greek food and this sandwich is no exception. As you probably took from the title, it's made with chickpeas or garbanzo beans. These little legumes are also great for getting your protein fix. Chickpeas have other health benefits: they aid digestion and weight management. Some people enjoy the occasional vegan or vegetarian-themed dish and this is right up their (or your) alley because chickpeas are great as a meat substitute. You can find the recipe on SheLikesFood.
Tomato Arugula Balsamic Pasta Salad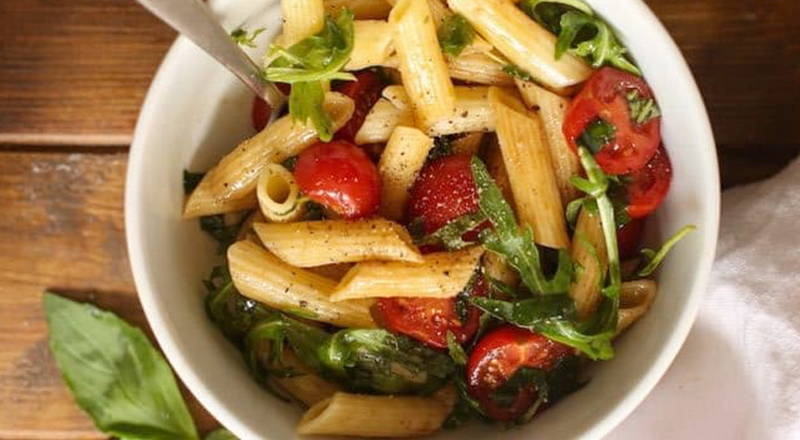 Raise your hand if you love pasta salad! As you can imagine all of our hands are in the air. Tossing some vegetables in the mix and delicious seasoning makes pasta a win. Pasta salad is one of those dishes that no one can mess up -- seriously. It's so easy and you can do your own thing with what you add. Your time spent in the kitchen is going to be minimal because the only thing cooking (technically boiling) is the actual pasta. And once it's done you add the rest of your ingredients, toss that bad boy in the refrigerator for a couple of hours, and pull it out when you're ready to eat. Find out how to make it on A Saucy Kitchen.
Skinny Honey Lemon Bars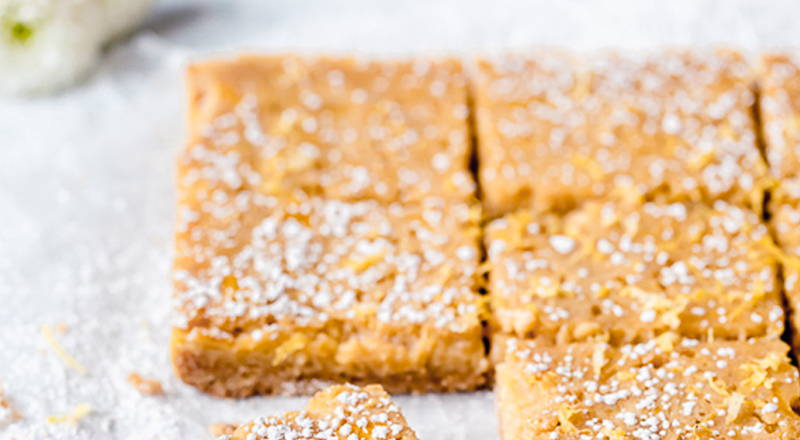 No bbq is complete without lemon bars. If you show up to one and there is no sign of lemon bars you need to leave immediately. They're really a sign that the summer is here. And lemon is one of those things that automatically makes everything better. Think lemon water, lemon pepper chicken, a lemon-drop martini. What we enjoy most about this recipe is it's lighter for those of us who are counting calories (there are 135 to be exact). Plus, there's far less sugar (12 grams) than regular lemon bars and 3 grams of protein. These bars really are a winner. Grab the recipe from Skinny Taste and check them out for yourself.
Cucumber Spicy Margarita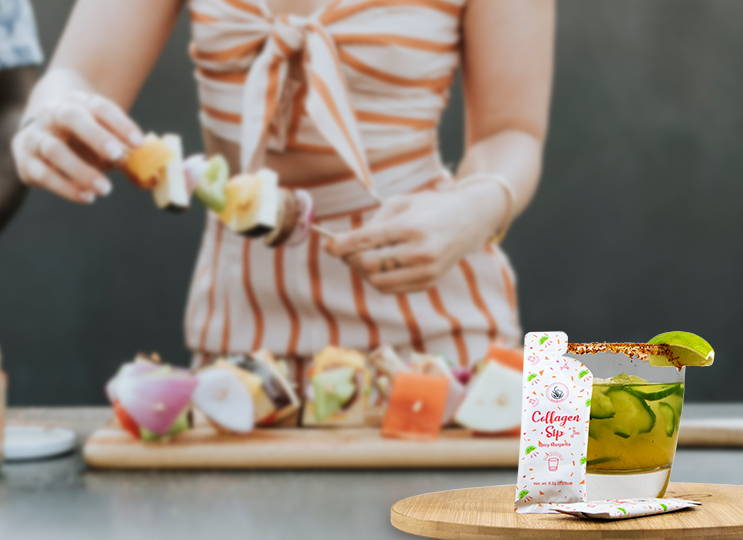 Rounding out our favorite, healthy bbq recipes is the Cucumber Spicy Margarita featuring Just Bloom's Collagen Sip. There are only 100 calories in each delicious serving. Plus, it's keto-friendly. You can't beat that with a baseball bat! This margarita isn't for the faint-of-heart though. Like its name says, it's spicy. The chili adds a nice kick for those of you who are adventurous. There are 5 grams of collagen per pouch -- how many of you can say your margarita has health benefits? Save a copy of our recipe and give it a try this season. You can find it here.
---
---